3 Tips to Finding a Good Contractor Right Now in Your Area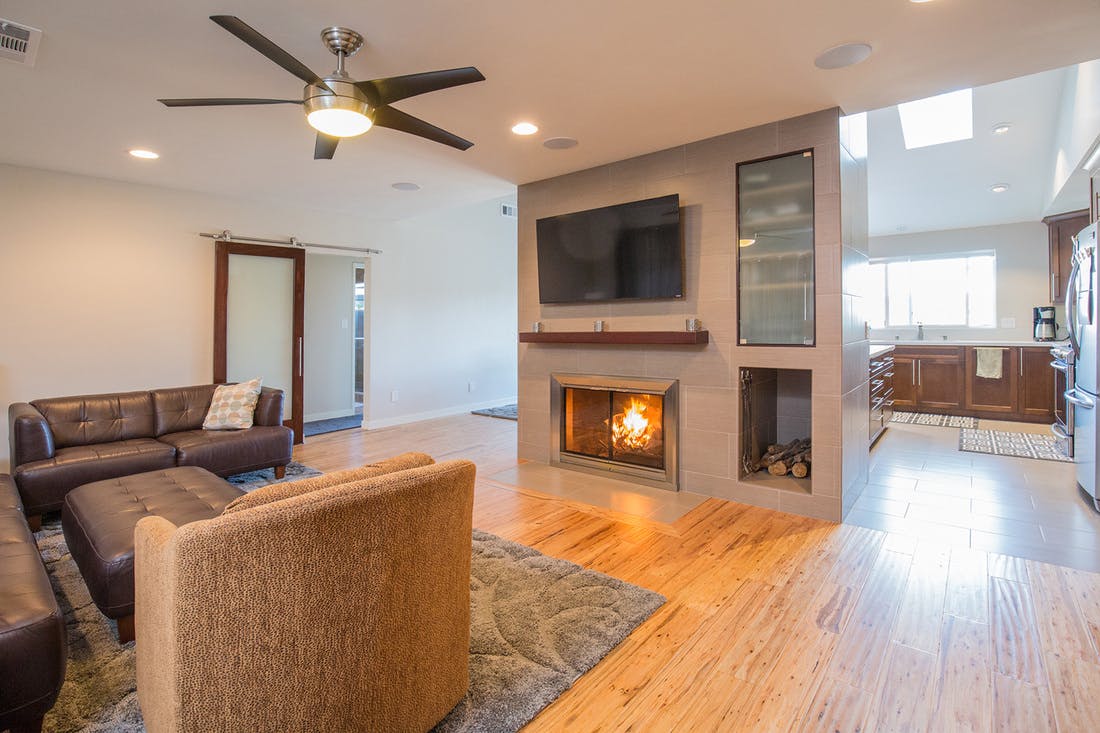 Choosing the right general contractor in San Diego to remodel your house can be a daunting process and is one of the most important decisions a family can make. In normal times, most people would agree that the most important factors to picking a good contractor are references, service awards, rapport with contractor/designer team and experience.. (Notice I didn't mention price yet). These are all very important in your decision, but not the ones I would like to focus on here.
When looking for a contractor for your remodel the following 3 tips will save you time and money in the long run.
1. Pick a local contractor with lots of experience in your neighborhood.
Most of our prospective clients have anxiety regarding the unforeseen challenges that come up during the project. While these can never be completely eliminated, a contractor that has remodeled in the same neighborhood over and over can plan for or eliminate common issues for that particular neighborhood. I like to call this the "Economies of Geography". K-Co works in a small geographic area including Bay Park, Clairemont, Linda Vista, Pacific Beach, La Jolla, Point Loma, University City and Serra Mesa. Many times when I arrive, I can tell prospective clients more about their house from experience  because of how many times we have encountered or remodeled in the neighborhood.
2. Pay attention to the little things throughout the process, especially in the beginning.
We like to joke that your contractor will become your best friend for the next several months. You can learn a lot about how it will go right from the start. From the initial contact, whether it is by phone or email or website, how professional is this interaction? Do you get a response? Do you feel good about it? Even though we are busier than we have been in 15 years, K-Co tries to respond to every inquiry within 48 hours. We aim to help everyone we can, and are honest when we do not feel like we can, so that clients are not waiting for responses.
When the 1st meeting takes place, how does this go? Does the contractor ask questions and seem interested in your project? You can tell a lot from the type and amount of questions that are asked. No matter how big or small a project is, the details can be the difference between a happy client and one who's expectations were not met. My approach is to lend my experience to the client while still trying to ascertain out all of the expectations I can.
"I want my clients to achieve what they want even if it isn't necessarily something I would do at my own house. When I leave a project, I want my clients to be happy with the outcome for more than 10 years."
Once a proposal is sent, take your time to understand all of the details or lack thereof. A poorly worded contract can be the start of a very unhappy arrangement throughout construction. More detail equals less gray area to be disagreements in the future. It should be very clear who is supplying what materials (and amounts for each). There should be descriptions of each part of the process. Don't hesitate to ask about this even if you are intimidated by the technical details. It is my job as the expert to help you understand this or else that is a warning sign of things to come.
Overall you need to be comfortable enough with the contractor to share your feelings, hopes, desires and also when you are disappointed. The only issues I can't address are the ones I don't know about. We welcome our clients thoughts because it is an opportunity to do something right or more in line with their expectations.
3. Be patient and don't consider price as the most important criteria. The lowest bidder could end up costing you more in the long run.
Covid has affected all aspects of remodeling in ways we could not have predicted. Every good contractor I know is struggling to keep up with the demand that is happening right now. Rushing the process can lead to bad decisions and catastrophic problems. It is not unreasonable for the initial meeting to take place 4-6 weeks after the 1st contact. If anything you should have questions about companies that aren't busy.
The temptation to pick the lowest bidder is hard to ignore. This may be your most important criteria. The lowest bidder will cost you more than the money you save in one way or another. Think of remodeling like dentistry, most wouldn't choose the least expensive dentist because of the pain they may have to endure because of it. Remodeling is similar.
I know it sounds overwhelming and a lot of pressure to make a good decision. The good news is that with careful consideration and attention to the process of picking a contractor can make remodeling a life changing experience. Please keep these tips in mind as you navigate the process of picking your new best friend (contractor). To read more about hiring the right contractor and ways to protect yourself with a contract check out our blog post
Hiring the Right Contractor.
Ready to get started on your home remodel or new construction project in San Diego?
Call us at
858-274-0005
Email at 
info@kcoconstruction.com